Post by blade on Dec 25, 2011 20:38:22 GMT
My top five albums of 2011 (not including The Loudest Engine):
No.5 – Sad Day For Puppets –
'Shift Another Color'
[/i]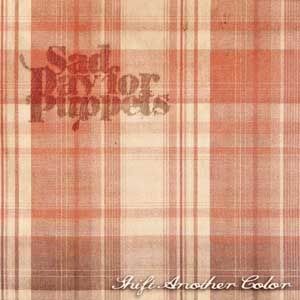 Normally any album released by Sad Day For Puppets in any year would make my top two, never mind top five, but this is a bit of a cheat as it's an EP of re-recorded and re-released songs, aimed for the Japanese market and released just before they toured there. Ethereal, ghostly vocals and swirling guitars from the Swedish indie-rockers.
Best track – 'Hush'
No.4 The Joy Formidable –
'The Big Roar'
The Joy Formidable must be well known to many members of the board and I reckon this album is equally well known to a lot of you. The reason I didn't place it higher was because there were three or four tracks on it that were also on A Balloon Called Moaning, which was slightly disappointing, and those tracks were amongst the best on the album. Nevertheless, TJF established themselves with this first full-length album as a must-see live band.
Best track – 'The Greatest Light is the Greatest Shade'
No.3 Heather Nova –
'300 Days At Sea'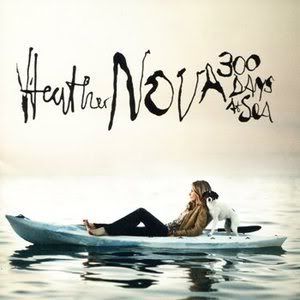 Like Howling Bells with their 'Invisible' EP, Heather Nova decided to release this, which must be her seventh or eighth album, through Pledge, and she was well over-subscribed. This part Bermudan, part Native American singer/songwriter is big on mainland Europe but hardly known in Britain.
Best track – 'Save a Little Piece of Piece of Tomorrow'
No.2 The Duke Spirit –
'Bruiser'
This band of all-out rockers maintain the form, style and quality of their first two albums with this offering, which has a very appropriate title. Singer Leila Moss has just one peer as the front-woman of an indie-rock band, and I don't have to tell you who that is (but some might put TJF's Ritzy in there too, and I wouldn't argue too much against that).
Best track – 'Cherry Tree'
No.1 Braids – 'Native Speaker'
This is the most innovative, unique, different, incomparable album I've heard since … ever, probably. It's even more remarkable because it's from a bunch of Canadian ex-college kids with not a great deal of musical experience. I don't have sufficient words to describe what it's like so here's what one reviewer wrote:
Chilling, meticulously crafted pop music. Layering angelic four-part vocal harmonies over swirling synths, twinkling pianos, tropical guitars and stuttering, sophisticated rhythms, their arrangements are lush and obsessively detailed. The eye of this storm is frontwoman Raphaelle Standell Preston, imbuing Braids' songs with Bjorkian banshee shrieks, unexpected ululations and pigtailed curlicues.
Best track – If I had to pick one out it would be
'Lammicken'
. The opening bass line rips your heart out and makes the windows vibrate, the vocal harmonies wither your soul and make your house walls crumble and the single line of the song, 'I ... Can't ... Stop ... It', repeated over and over by Raphaelle Standell-Preston sends shivers up your spine and blows the house roof off. By the end of it you're a quivering wreck, your senses shot to pieces, and your house in a heap around you.